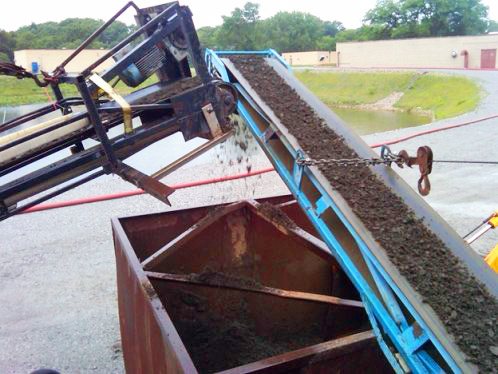 Septic Cleanup & Dewatering Services in Ohio
Sewer Systems Are Our Specialty
For superior septic system tank services that keep your systems running smoothly, turn to Gullett Sanitation Services. We are the name to know for a variety of septic system services, including care and maintenance, sludge disposal, and new installations. There's no need to call anyone else for your sewer system when we're on the job! Contact us today for an estimate on your service.
Our Sewer System Services Include:
Mobile Dewatering–Gullett Sanitation Has Offered Mobile Dewatering of Sludge & Slurries, Utilizing Roediger Belt Filter Presses
Home Aeration System Service–Gullett Sanitation Services & Repairs All Major Brands of Home Aeration Systems
Beneficial Use of Biosolids–Gullett Sanitation Offers Biosolids Service, Permitting, & Consulting
Transportation Services–Gullett Sanitation Offers Transportation of Non-Hazardous Wastewater
Lagoon Cleaning–Gullett Sanitation Can Remove Sludge from all Types of Waste Lagoons
Water Jetting of Sewer Lines–Gullett Sanitation Offers Jet Aeration & Cleaning for Sewer System Lines up to 8 Inches in Diameter
Home Septic System Service–Gullett Sanitation Services & Repairs Sewer Systems for the People of Southwest Ohio since 1942
Digester Cleaning–Gullett Sanitation Can Remove Grit, Rags, & Debris from Anaerobic or Aerobic Digesters
Put your sewer systems in the hands of trained and certified professionals when you contact our Bethel, Ohio contractors for a consultation.